La Dépannerie: your neighborhood solidarity grocery store
Bloc texte
What is a solidarity grocery store?
Bloc texte
Why this solidarity grocery project?
•  Following a consultation with users of our services, we noted that they often leave with the same type of non-perishable food. Lack of easy access to fresh food has been mentioned several times: this is how our solidarity grocery project emerged.
•  The Société de Saint-Vincent de Paul de Montréal wants to develop innovative projects and offer additional options to traditional methods of food assistance.
•  We hope to promote the notion of choice which is essential to us. We believe in empowering our users with dignity andtoward social inclusion.
•  One other fundamental objective is to break isolation. In our solidarity grocery store, it will be possible to meet, discuss, participate in educational and awareness-raising workshops related to healthy eating habits, all in an inclusive environment.
Make a donation
Bloc texte
Learn more...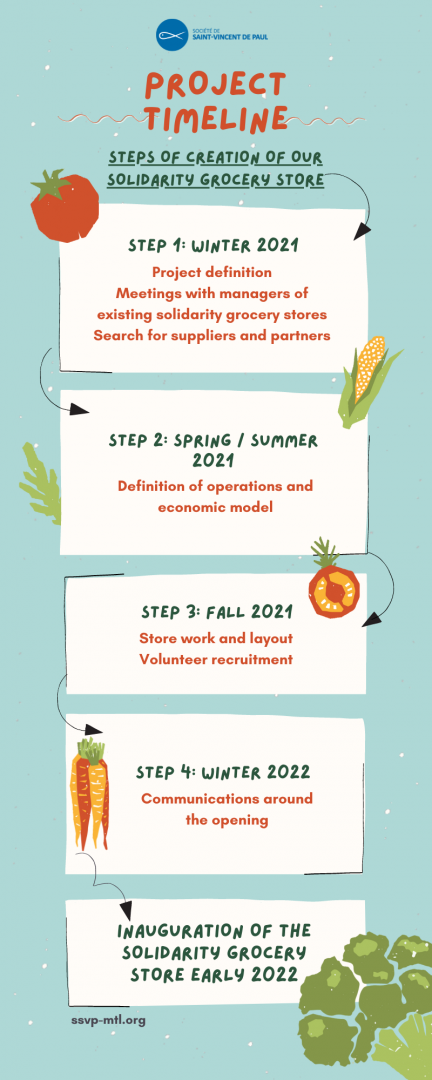 Bloc texte
How to help us?
Donate online by clicking here.
Become a volunteer for the solidarity grocery store by writing here.
And don't forget to talk about La Dépannerie around you!