Donor Recognition: Novacap
1 March 2023
We would like to thank Mr. Foisy and Mr. Tremblay, partners of Novacap, the largest investment firm in Quebec, for their invaluable contribution to the funding of the Opération Bonne Mine (OBM) student retention scholarships.
The scholarships, which amount to $250 at the elementary level and $500 at the secondary level, recognize young people with atypical academic backgrounds and multiple challenges, who stand out for their hard work and accomplishments in order to succeed at school.
We would also would like to thank Mr. Beauchamp, founder of Novacap, for initiating this wonderful solidarity movement for the benefit of young people.
Bloc texte
"The Société de Saint-Vincent de Paul is an example of solidarity and mutual aid that deserves our support. Their volunteers work tirelessly to help people in need, regardless of their culture, language or religion. Their mission to listen, support and accompany the most vulnerable is essential to our society. It is important to support the organizations that continue to implement concrete actions to help the most vulnerable. This is why I support the Society of Saint Vincent de Paul and their admirable work in favour of social inclusion and solidarity."
Pascal Tremblay, President and Chief Executive Officer, Managing Partner
Bloc texte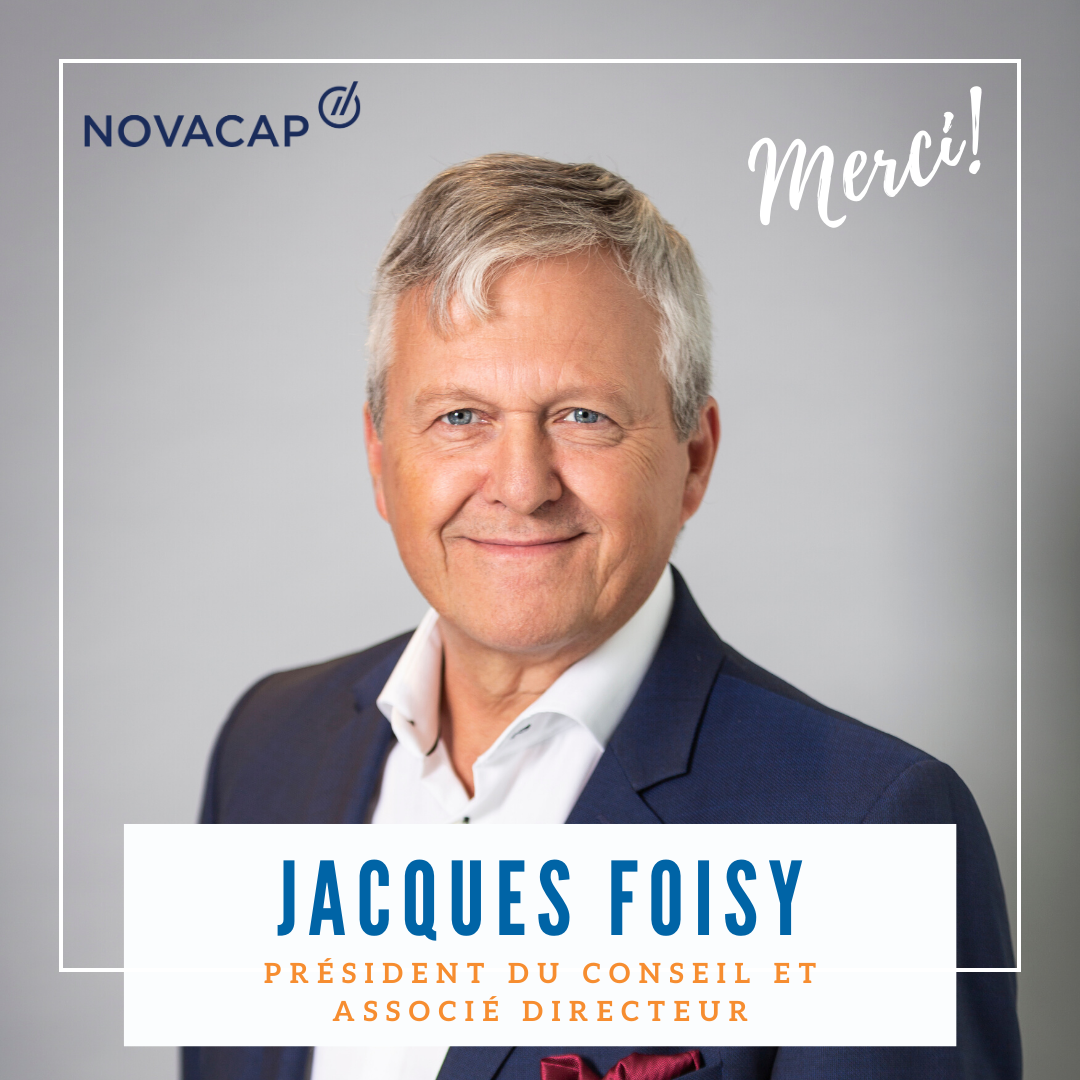 "Solidarity is one of the most important values in our society. The Société de Saint-Vincent de Paul is one of the first mutual aid organizations founded in Quebec, and they have a long history of supporting people in need. I am pleased to contribute to their mission to help people in need overcome their difficulties and regain their dignity and autonomy."
Jacques Foisy, Chairman and Managing Partner
Bloc texte
About Novacap
Novacap is one of the most important investment firms in the field of private equity and buyouts in Quebec. Novacap accelerates the growth of companies and creates national and international successes, in partnership with companies from here and abroad. For more information: www.novacap.ca