Discover Steven, our youth ambassador for the stay in school scholarships 2021
16 February 2021
Interview with Steven, former stay in school scholarship recipient (2019). Steven was the student of Anouk Simpson, special education teacher and Opération Bonne Mine ambassador in 2020.
Anouk Simpson: Hello Steven, tell us about yourself. What is your background?
Steven: My name is Steven and I am 17 years old. My first year of high school went rather badly, I had difficulty concentrating and I was not fully invested in my work. My motivation was at its lowest and I had no interest in school. When I arrived in high school, in your DGA-TA class, I met you and you bought me an alarm because I couldn't get up! It's thanks to you and our specialized small group class that I started to work a little more. In the 3rd year of DGA, I persisted in my application. I was trying to improve myself little by little, it was my personal challenge. In those years, I joined the school's Hunting and Fishing Club and started going to the neighborhood youth center. These activities had an impact on my attitude at school, the social side, the teamwork. But the solo work was still difficult. I was then able to go on preparatory training for work (FPT) which I am completing this year.
Bloc texte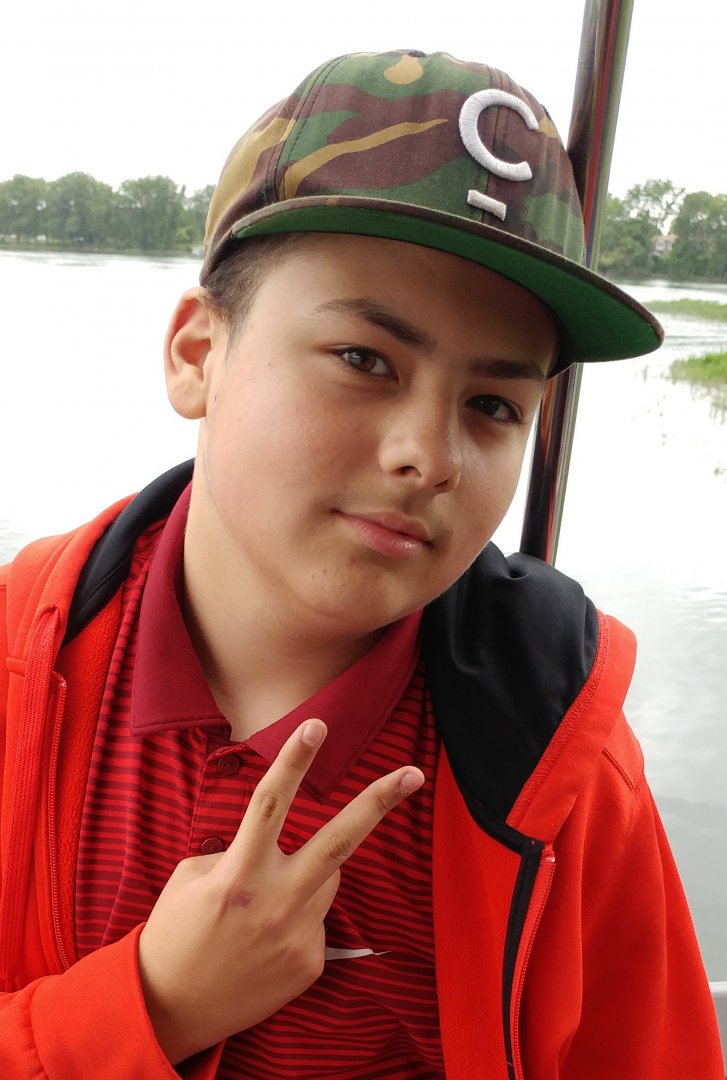 Anouk Simpson: Who are the people who have accompanied you on this journey?
Steven: There are two people who helped me enormously at Jeanne-Mance high school: there was you, my teacher for the school side, without you I would never have gone to FPT; and Steve Painchaud, the social worker for the social side. I was a student who didn't go to school, who didn't do his job, who didn't want to relate to others. I've changed a lot over the years, to the point that when I portray my early high school portrait to my FTP teachers, they don't even believe it!
Anouk Simpson: You received an Opération Bonne Mine stay in school scholarship in 2019. What did it bring you?
Steven: I was a little embarrassed during the Gala, the wait was long to go on stage, but I was still happy. My father talked about it a lot around him, especially to the family. He is usually reserved; there he was very proud. He still shows the video 2 years later!
Bloc texte
Anouk Simpson: What are your wishes and plans for the future?
Steven: My goal is to take it step by step, first find a job, then maybe rent my own place. If something doesn't go as planned, I want to avoid having to start all over again. If I find a job that I like a lot, I will study to improve myself in it.
Anouk Simpson: To conclude, do you have a word to pass on to those who will receive an Opération Bonne Mine scholarship?
Steven: Take it step by step and if you see that you can do more, keep going!
Bloc texte
To support us and make an online donation: